Australian shelf ready boxes for retail
Our Shelf ready packaging (SRP) packaging solutions ensure your products are provided to the top Australian FMCG retailers according to their shelf-ready cardboard packaging specifications.
Our Australian-designed and manufactured shelf-ready display boxes for retail are perfect for displaying the product while they are still in the boxes, without the need for repacking. The boxes are designed to be eye-catching and appealing while providing efficient distribution and presentation within a retail environment.
This type of packing is ideal for supermarkets and retail stores where there is a need to display the same product in big quantities.
Shelf Ready Packaging can be seen as a way of extending your brand presence within the retail space with the primary goal being to make your product stand out on the shelf.
We offer a variety of retail-ready packaging styles in a selection of materials and combine innovative structural design with high-quality print to create outstanding results.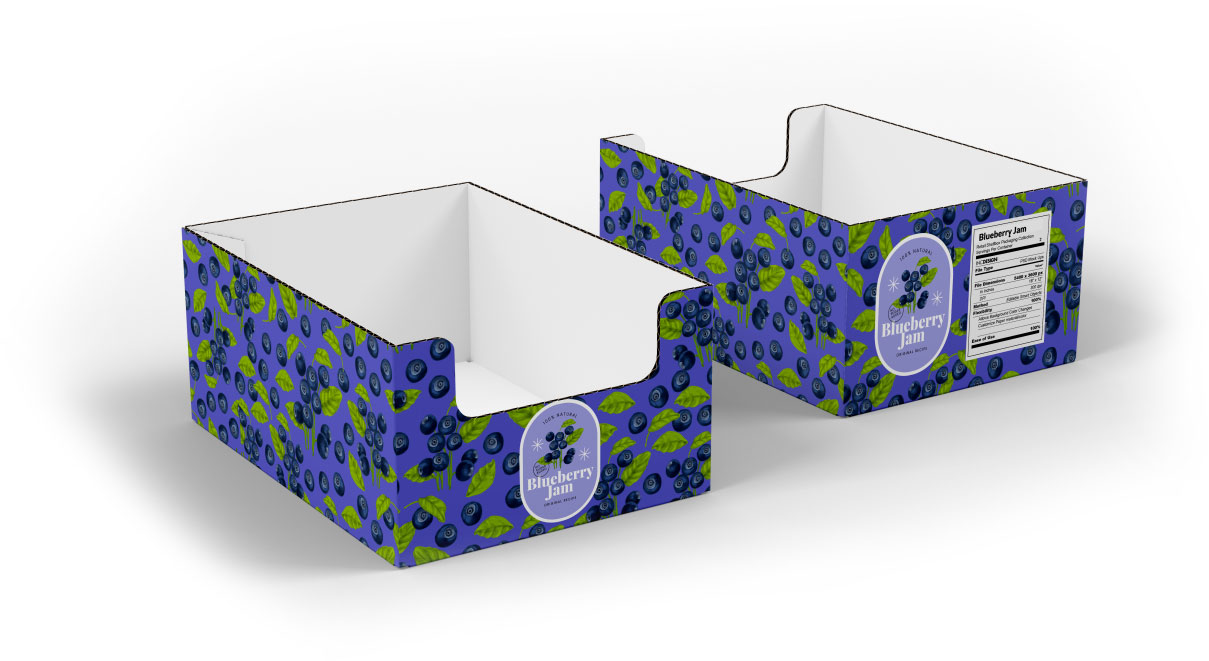 Benefits of Shelf Ready boxes
Easy to Shelve – Robust and sturdy, maintains shape
Easy to Shop – Customers can quickly recognise brands
High-quality print – In Flexo or Litho-laminated finishes
Easy to Merchandise – Simple replenishment.
Eye-Catching Design – High-impact custom design
Affordable Pricing – Great wholesale rates!
Environmentally friendly – Easily recycled
Custom Counter-Top Displays
Counter display stands that sit on the counter are perfect for impulse buys and promotional offers.
Counter Top displays create a powerful temporary display in retail environments. They offer ease of assembly and allow total control over placement to ensure store hot spots are targeted for specific products.
Tailor Made Packaging custom creates a range of display boxes for retail in Sydney that enable you to grab those extra sales at the register and other high-traffic areas of the store.
Our counter displays are available in customizable widths, heights and designs to suit your needs.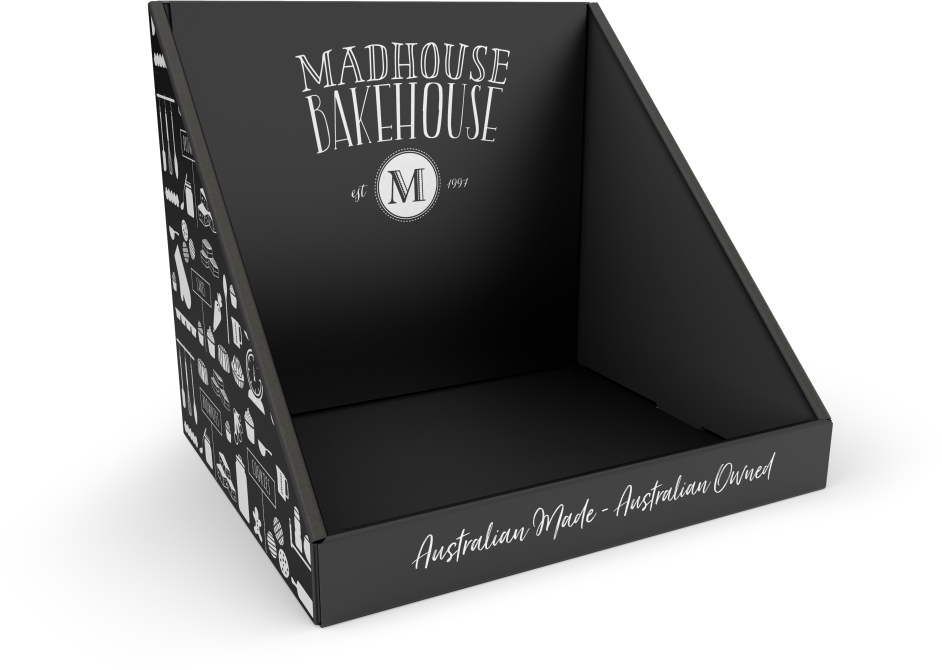 TRUSTED PARTNER
Why Choose Us?
Australian Owned
And operated our Family owned business delivers in house design & manufacturing.
Highest Quality
We pride ourselves in the high quality of products produced. And the proof is in our loyal happy customer base.
Fast Turn Arounds
Our amazing team delivers fast turn arounds and deliver Australia wide.
Competitive Pricing
We offer competitive pricing and work with you and your budget on getting the best solution.