Corrugated Cardboard Produce Trays for Fruit Packaging & Vegetables
With extensive experience in the fruit and fresh produce industry Tailor Made Packaging is a leading Australian manufacturer supplying packaging to the fresh produce market. We understand the needs of growers, packers and retailers.
We use this experience every day to help our customers by providing solutions that increase sales, optimise your supply chain and make your business more sustainable.
Fruits and vegetables are grown with care, so they deserve the best possible packaging. This means optimal protection of the goods in transport right through to attractive store presentation.  Tailor made packaging provides a wide variety of packaging solutions for Fresh Fruit and Vegetable products, including shipping cartons, machine erected trays, die-cut trays with hand holes, and shelf ready trays.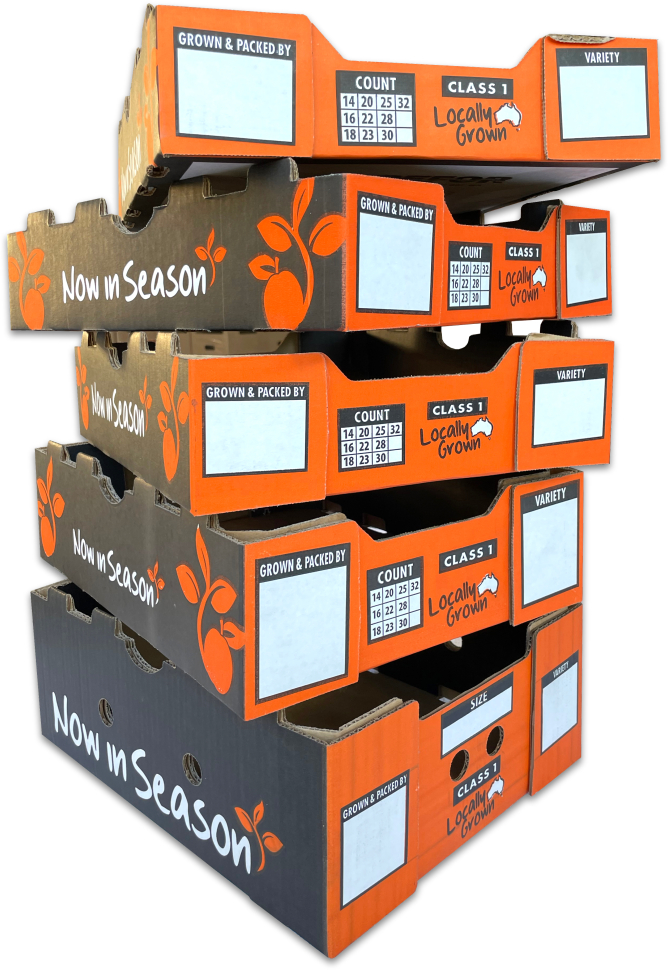 Fruit Packaging Benefits
HACCP Certified – For direct food contact
Australian made and manufactured
Promote branding  – stand out from the crowd
Economical Solution
Eco- Friendly – 100% recyclable
Efficient – Quickly get products from farm to table
Convenience – Saving time & money
Large Range – lots of boxes to suit most crops
Machine-erected trays and boxes
Hand erected trays and boxes
Fruit Cartons
Stackable Trays
Corrugated Cartons
Lid and Base
Litho Cartons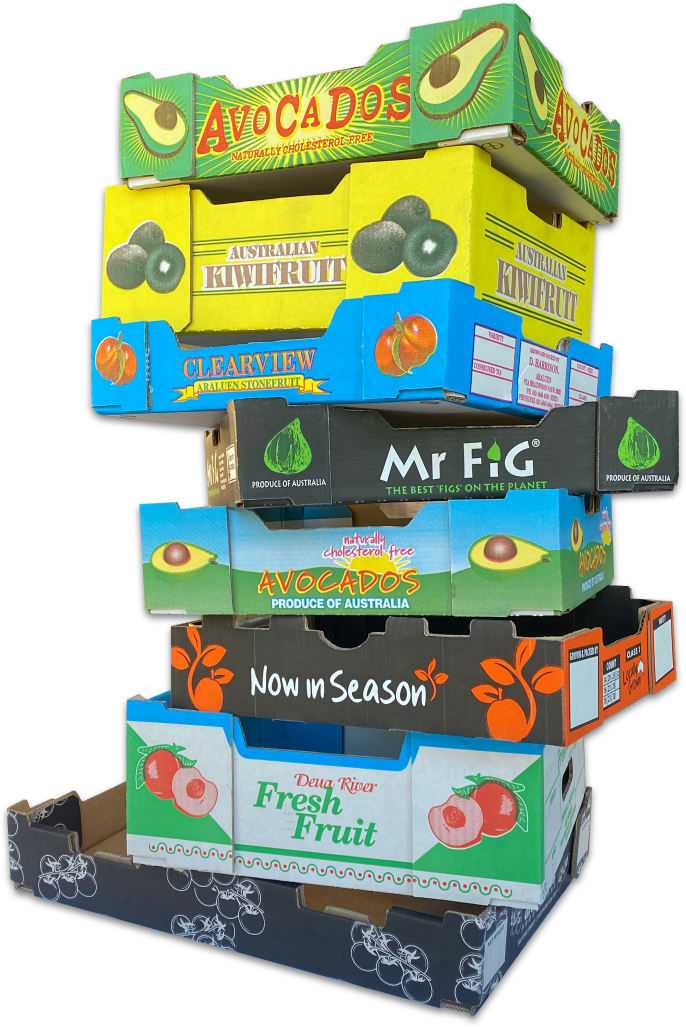 Custom-printed Fruit Cartons to advertise your brand and maximise product exposure.
We design and produce Australian custom-branded fruit packaging that is retail-ready and prolong freshness. Choose the size (1kg, 2kg, 5kg and 10kg cartons).
We also stock plain and generic print vegetable and fruit cartons ready to deliver!
TRUSTED PARTNER
Why Choose Us?
Australian Owned
And operated our Family owned business delivers in house design & manufacturing.
Highest Quality
We pride ourselves in the high quality of products produced. And the proof is in our loyal happy customer base.
Fast Turn Arounds
Our amazing team delivers fast turn arounds and deliver Australia wide.
Competitive Pricing
We offer competitive pricing and work with you and your budget on getting the best solution.
FAMILY OWNED AUSTRALIAN TRUSTED FOOD PACKAGING SUPPLIER
Examples of our Custom Fruit Packaging Boxes
We can create and customise any corrugated product
Australian Custom Fruit Packaging
Corrugated fruit packaging is not only the consumer's preferred packaging choice for fresh produce – it also ensures the product can fulfil its purpose at the destination and does not go to waste. Above all that, the printable surface provides a great opportunity to promote your brand appeal.
All our packaging can be customised, allowing you to differentiate your products in a competitive retail environment and attract customers.
We can look into your existing packing lines, the nature of the packaging and handling process, cool chain and humidity conditions as well as logistics specifics to tailor a solution for you.